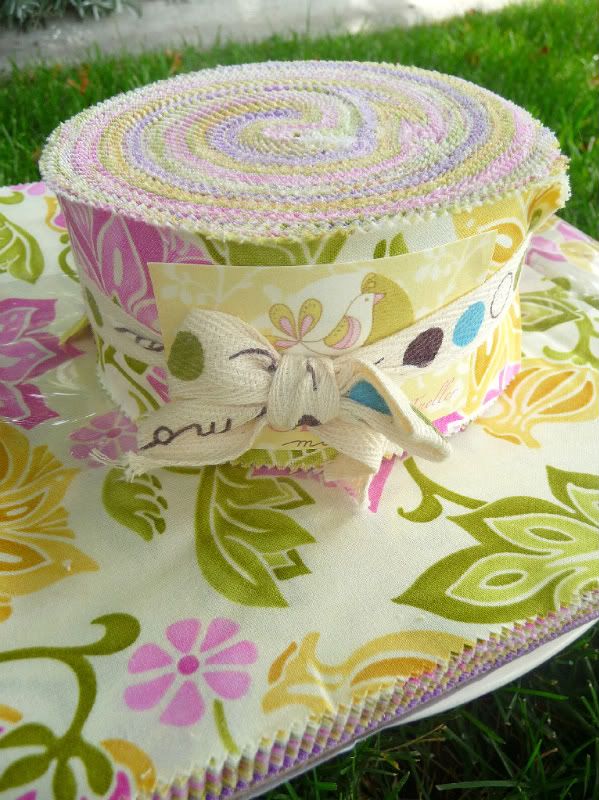 Click this yummie picture for an awesome giveaway over at
Lila Tueller
:)
And now for some news about my projects...
I went to a quilt retreat last weekend and it was sooo much fun! All these wonderful women making such beautiful things! I've never been before, but I sure will go again :D
We stayed at a country hotel which used to be a school. It has class pictures on the walls, dating from the 1930's and a geothermal pool outside. Really a cozy atmosphere.
On friday we had a surprise project which turned out to be a cool pouch and the rest of the trip I worked on a quilt for my bed. I chose fabrics from
Ammas Garden
by
Guðrún Erla
for the quilt and I think it's turning out nicely. A nice quilting job will be neccessary though, I'm not sure if I'll do it myself...at least I will need to practise on something else first...
Here is a sneak peak of the quilt :)
Other things in process are the sofa cushion covers which I have not been able to get back to after finishing two covers. And I'm knitting a pair of woollen mittens for my daughter that I grab when I'm watching TV.
There are a few things on my To-Do list that I can't wait to get started.
An Apron that my mother got me fabric for a few weeks ago. I just got the matching thread yesterday, so it's all set :D

Pyjamas for my baby boy (Mr.T) from a fabric that my mom found in her stash, she bought it over 20 years ago to make something for my brother and it's really nice, green with bunnies and purple toadstools.

Woolen socks for Mr. T for winter.
A baby cap from Debbie Bliss Silk yarn...mmmm...A few of my friends are expecting and I would like to make silk baby caps for their babies :)

Ohh, and I really would like to make a Cathedral Window Quilt since I found this great tutorial. I'm planning on starting out with a pencil case or a pillow cover and see if I like doing it before I make a whole throw.

I really could go on for ever, but this is what I would like to start in the next 2-4 weeks...but first, finish the sofa covers, mittens and quilt :D
Ps. I'm writing this from work, I will add photos of my projects when I get home :)